Is Internet And Online business a big scam For Nigerians?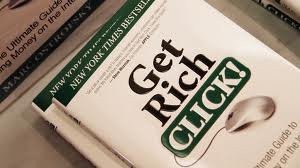 I have been bombarded with this questions lot of times by well meaning and demeaning Nigerians and as much I want to take my time to explain to each one of them and I couldn't, I think writing a blog post about it will do justice.

You have come across this articles probably because you search for things like "Online business a big scam" and you came across my blog post, so welcome and hope you take your time to read till the end.

So why do Nigerians think internet or online business is a way for people to scam them off their hard earned money?

This misconception can be traced to the popular scam among Nigeria called Yahoo Yahoo, which has made people believe that anything that has to do with business on the internet is a big scam.

Even though I don't want to lay blames on people that see it that way, I have written this blog post to explain my point of view about it.
What Is Online or Internet Business?
Their is not real definition for it, this is just word that were coined out by smart people to encompass the idea of people transacting business online.

Internet business can be described as any business that is powered by the internet. The only difference between brick and molar business and online business is that the first is physical while the latter is not physical.

Every business that has a physical presence can be transacted online too, thats what is called internet or online business.

What Are The Things You See Offline That Also Happens Online?

Physical books- have you ever purchased a book before, be it magazine, motivational book, health book, business book etc? For such books to be sold online, it is simply converted to a downloadable format so that it can easily reach more people that wants to have it.

For example Robert kiyosaki's Rich Dad, Poor Dad which I believe you must have read the physical copy also has a downloadable version which he sells on the internet. Below is a picture of his recent book which he is selling using the internet.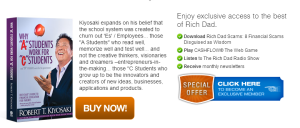 Supermarket – you reading this article has one time bought something from a supermarket which is cool but something is cooler,more fun and less stressful going to your supermarket online E.g Jumia, Konga, mysuredeal. Online stores deliver the good purchased to you at your doorstep. Im sure you relish that idea.

As you can see, there are not much different between both, its only the location that differs.

One thing we also must discuss is what are the advantage and disadvantage of online or internet business

Advantage Of Having Your Business Online

You can access whichever business you want to transact with on the go through your mobile devices, ipad and Laptop which leaving your room, or going through the stress of moving from one place to another then carrying what you bought.

Internet business can reach more people than an offline business that can only be situated in an area, even if you have a multichain store, a business online can easily can easily be exposed to more people at once.

So with all this that you have read on this blog post, does that mean there is no scam at all among internet businesses? No

Just like their are bad eggs amongst good eggs,also bad people and good people. So also are people who will take advantage of others because their is no face to face meeting involved.
How To Know If An Online Business Is A Scam And How To Safe-Gaurd Yourself?

Based on my own experience and research in Nigerian market on online and internet businesses, I have been able to compile a list that gives you a signal an online business or the owner is a scam.

1. No way to contact the online business or it owner – this is simple logics, how does a legitimate business survive if its customers cannot easily contact her. Contact can be a physical address or phone number.

2. Nobody picks up when you call – this is also a great way to know a scam, why will a business have phone numbers you can reach them and whenever you call the numbers, nobody picks up? This raises eyebrow and you should be very careful of such business. I naturally don't call a business line more than 3 times, on the third time, if nobody picks up, I dont do business with them.

Now on some occasions that this is not intentional, the online business usually calls back to tell you they saw your missed call and thought to call back.

3. If its always about money to the business owner. Every real business is setup with a main goal of making profit, yes I know but  customers satisfaction is also very important, I personally consider any online business that does not think of satisfying her customer first before profit a scam. Every business should make sure that they deliver on the promise they made to the customer before money exchange hands.

4. An online business does not have some sort of guarantee which they are expected to honour.- every legitimate online business should have a guarantee for their business. For me, on all my training course, I give a 60 days money back guarantee saying if you use my course for 60 days and you don't get expected result, I will refund your money and personally apologize for wasting your time.

This gives people confidence in the business  and what they have to offer.

Share this article with friends if you really enjoyed it

Also let me hear your view about this topic Online or internet business a big scam.